Production is not easy. Anyone can record a movie, but not everyone can cut and produce. How do you translate the ease and simplicity of taking photos with a phone to filming?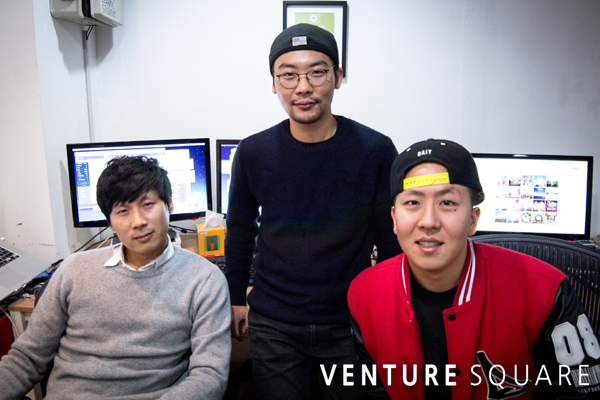 MagnaLAB is a team of former colleagues who set out to create the definitive mobile movie making experience in Collavo. Noel Park of Collavo recalled a time when we followed his father while on a production run:
"I remember following my dad in a media broadcasting van while on a shoot. There were cameras everywhere and I remember watching the director shout orders while looking for changes on the monitor screens. That's not exactly the kind of experience we're going for, though that image could come to mind. In Collavo, you're the director. You can choose who to invite, and as people shoot from different places, Collavo takes care of the editing and post-production."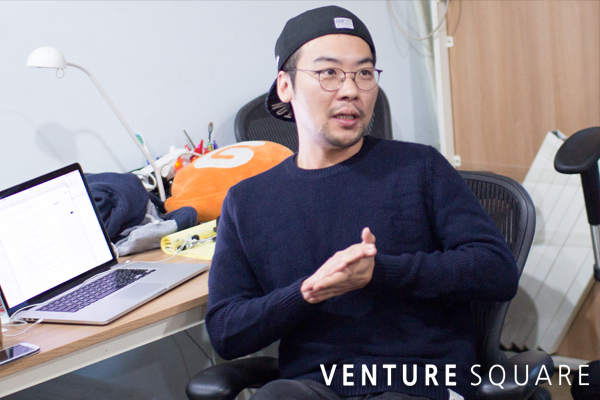 Though Collavo's slick, 1/2/4-second cuts complements its video-stitching process, MagnaLab has thrown in extra features like the ability to add images and logos, filters, and royalty-free music tracks. Their hope is to have Collavo eventually evolve into a full content platform.
"We want our users to walk away from Collavo with 'simplicity' in mind. This is why we stress over decisions like reducing actions from two to one tap to emphasize ease of use. For now, we want the app to feel complete because that's what we think is going to attract and grow our users. Once we establish a dedicated user base, then we can continue developing a content platform to connect with businesses."
We want our users to walk away from Collavo with 'simplicity' in mind.
Collavo's user interface takes many cues from Apple's human interface guidelines, including heavy use of translucency and UI elements that defer to the camera in full screen. The collaborative filming is also cross-platform, meaning both Android and iOS users can contribute to the same communal movie.
"Our team formed because we all believed in the same course and vision. Though I wasn't able to do things like buying dinner for them all the time, this is a team that I imagine will stay for the long haul."
"… this is a team that I imagine will stay for the long haul."
Park also recalled meeting with his mentors while at Startup Nomad.
"When we first met our mentors, a short coffee meetup turned into a bit more than an hour. We received advice about monetization avenues, categorization, and many other insights in a short period of time. This experience made me understand the Silicon Valley environment. The time spent there was really helpful because of all the feedback and confirmation we received."
Unlike many other teams, MagnaLab extended their stay in California to shoot footage of various sites, as well as utilize their extra time to continue networking and meeting with various mentors.
"It surprised us how easily we were able to get connected. There was a running joke about how any person in board shorts and a t-shirt there could be a 'super angel' but those actual people ended up being right next to us. I was a bit envious of that environment."
"There was a running joke about how any person in board shorts and a t-shirt there could be a 'super angel'…"
"I met a lot of new faces and look back at my 2 weeks as the starting point of many new relationships. I plan on continuing to foster my relationships with them and give updates on our progress. We went out because we wanted to create more value for our startup. Of course we want to survive and increase our chances of being a viable product. We plan to show our worth and get funding as we develop our product towards success."
Eddie Cho echo@venturesquare.net