Two days ago, smartphone company Xiaomi raised a mind-blowing $1.1billion in funding. According to the company, that puts Xiaomi's overall valuation at $45 billion.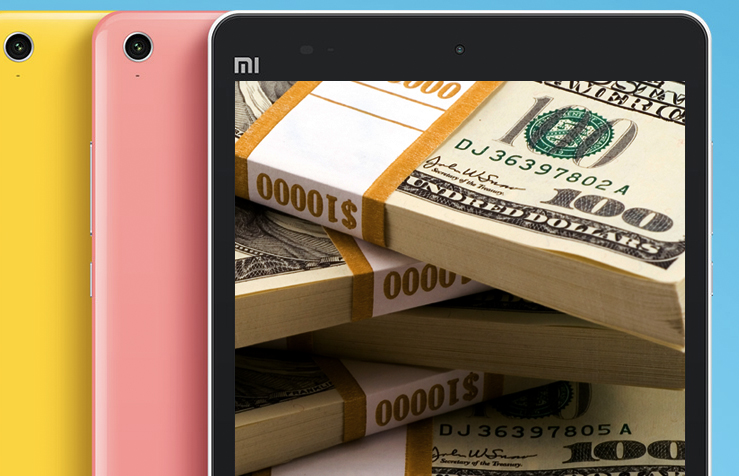 Xiaomi CEO Lei Jun confirmed the speculation in a post on Weibo. The Wall Street Journal has previously reported that the list of investors include All-Stars Investment, DST Global, and private equity funds.
Xiaomi's marketshare as of 2014 currently pits the company squarely between Huawei and Lenovo. Though Xiaomi's growth alone isn't solely responsible for declining sales from top Android device leader Samsung, the Chinese smartphone maker is riding the momentum of a 300% YoY growth since their debut.
Despite the hot rise of Xiaomi, there's still always the lingering criticism of the company's heavy reliance on 'inspiration' from other companies, namely Apple. Xiaomi's ability to offer customers a low-cost, high-end design sounds great, but if they're opting to play the low-ball game then it's up in the air how long they can sustain themselves on hardware value alone. Despite playing with such thin profit margins, Xiaomi's growth projection and valuation may have more to do with strength, not in outward appearance, but rather what's inside. In a country known for suffocating outside services, Xiaomi luckily does not rely on Google apps for their products.
"IN A COUNTRY KNOWN FOR SUFFOCATING OUTSIDE SERVICES, XIAOMI LUCKILY DOES NOT RELY ON GOOGLE APPS FOR THEIR PRODUCTS."
By attracting users with quick, familiar hardware design, Xiaomi ushers owners into its own software ecosystem, even at the risk of taking a loss on hardware. Sounds familiar? That's because it's already been done by Amazon's Fire series and even Google with their early Nexus line.
Being on the good side of Chinese regulation and offering comparable quality software as a service in a world barred from Google may paint Xiaomi as a company offering the best of both worlds… almost like the out-of-wedlock child between Apple hardware design and Google's software style is the mother.
But let's take a step back from the finger pointing of 'flattering' hardware design, favored software and whatnot. Even with shameless, barely-indisputable imitation, it's not easy for a company like Xiaomi to just grow to this height, let alone reach a valuation of over $40 Billion. Outside of Asia, Xiaomi with its current line would still risk getting sued to death for infringement. But as Hugo Barra explicitly stated in a Verge interview: "We're not copying Apple's products. End of story."
There's still probably enough PR and legal ammunition to support that statement. But even if they're not copying products per say, Xiaomi sure as hell may be on it's way to imitating Apple's success.
"BUT EVEN IF THEY'RE NOT COPYING PRODUCTS PER SAY, XIAOMI SURE AS HELL MAY BE ON IT'S WAY TO IMITATING APPLE'S SUCCESS."
The message that Xiaomi's evaluation tells us is that the ends justify the means. It's reasonable to think investors view Xiaomi as capable of delivering value to both Chinese users and developers: a worthwhile ecosystem that merits loyalty in an competitive field without consistency in combined hardware and software design… regardless of who came up with it first.
Eddie Cho echo@venturesquare.net