Healthcare startup Databank Systems launched its smartphone service 'M-Care' at Hanyang University Guri Hospital today, making it easier for patients to deal with bookings and payments during hospital visits.
M-Care was developed as a solution to the complicated and cumbersome process patients go through when visiting the doctor. After you've booked an appointment, the app automatically guides you through the rest of the consultation process on arrival at the hospital. Features include taking a number for the queue via your phone, paying for your consultation and checking the status of your appointment.
Not limited to outpatients, the service also lets users see test results, call nurses and keep track of blood pressure, blood sugar and BMI levels. For patients unfamiliar with the hospital layout, there is a also an indoor navigation system which shows your location in real time and can direct you where you need to go.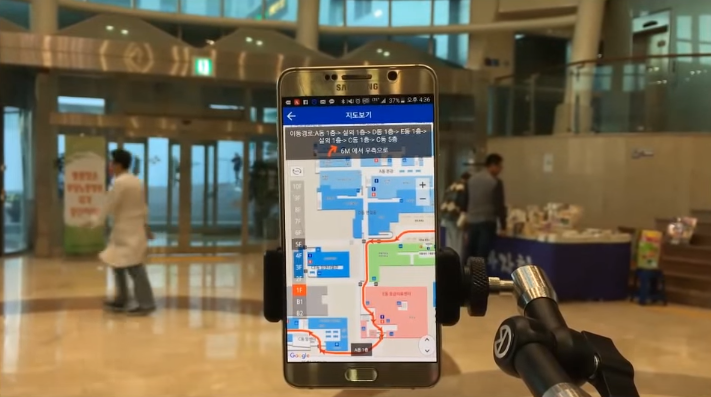 By the end of this year, Databank Systems intends to add the ability to send prescriptions directly to pharmacies ahead of time. The smart pay feature will mean that patients can simply go and pick up their medication without having to wait. The company is also planning to offer support for those who need to submit information for insurance purposes.
"Patients don't have to be restricted by time or waiting in a certain place and can use the time before appointments more effectively through M-Care. By establishing 'smart' medical setups, hospitals can reduce operating costs and improve the quality of service," says CEO of Databank Systems ByungJin Hong.
In addition to Hanyang University Guri Hospital, the service is already in place at Busan University Dental Hospital, Kungpook National University Hospital and Hanyang Univeristy Seoul Hospital. The company intends to expand to 13 hospitals by the end of this year and is currently getting ready to launch the service at two more hospitals in Daegu.