Toss, a mobile money transfer app developed by fintech startup Viva Republica, has won the top prize at this year's Google Play Korea App Awards. It's the first time that only one app has been selected for the top prize at the annual awards. Toss gained first place among 40 other nominees, and was also nominated for "Innovative App of 2016".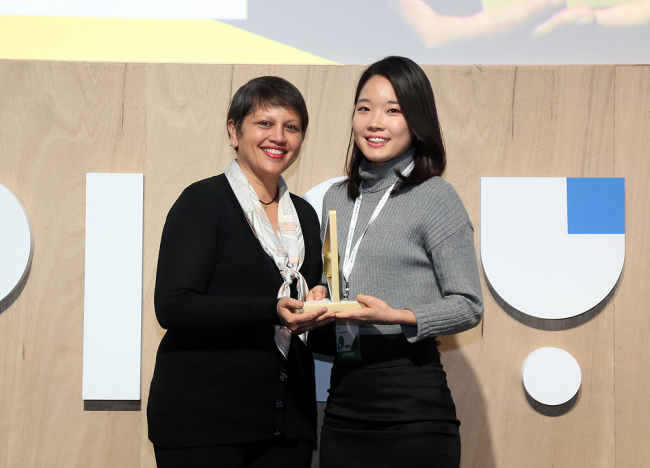 The P2P money service, which launched in February 2015, allows users to send and receive money to each other without having to log into bank apps or websites. With Toss, all users need to do is fill in the recipient's bank account, transfer the amount and enter their password. This is extremely useful in Korea which is renowned for making anything to do with online payments a headache due too outdated security measures. While some companies have improved their systems over recent years, installing a bunch of ActiveX plugins is still commonplace when making payments online.
"It's an honor to be recognized as the best app of the year after passing Google Play's stringent evaluation standards," said Viva Republica CEO SG Lee. "We will continue to focus on offering our users the best financial transaction services available on mobile platforms in the future," Lee said.
The app has continued to grow in popularity over the past year and with over 5 million downloads, is emerging as one of the top peer-to-peer payment services in Asia. Its growth has seen total transactions jump from $1 billion in August to $2 billion just three months later. The company is partnered with 18 banks in Korea and it's estimated that 25% of domestic smartphone users in their 20s have the app installed.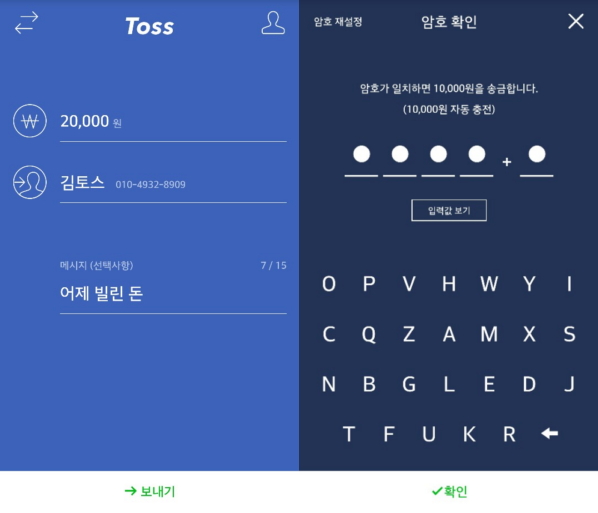 Toss is designed for everyday use rather than major transactions, and there is a transaction limit of 500,000won for money transfers and 2 million won for payments. Security is also taken seriously and there are numerous measures in place, including high-level encoding and fraud detection systems which immediately place restrictions on accounts if abnormalities are detected. On top of this, pen tests are held four times a year to bolster security.
The best thing about Toss is being able to send money to someone in your address book without having to know their bank account number. Future plans for the service include micro-loans in under a minute, international wire transfers and currency exchange.
Based in Seoul, Viva Republica was founded in 2013 and received Series-B investment of $23.7 million in April 2016 from several investors including Altos Ventures and Goodwater Capital.