When a child takes a picture with an app in a designated location while riding a cable car, the child receives a gift code text message. When a child takes a picture with a finger heart, a pigeon flies into the picture and picks up a snack then flies away again. The child will receive a text with a gift code as well. Then the child goes to the gift locker, enters the gift code, and withdraws the cute teddy bear and bag. This all is an event that the father of the child prepared for his child's wonderful memories. Then, will this be possible in real life?
When you travel with your family, friends, or colleagues, you spend time sight-touring and eating delicious food together. However, sight-seeing ends quickly and you can't eat forever. In this situation, we usually get together to play games or to chat, but has come on a trip, we feel like we need to do something more fun.".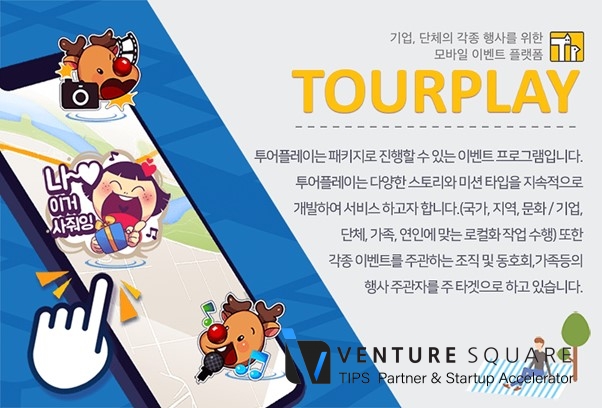 ELFE (CEO Lee Seong-oh), the mobile app development company's on-site game app TourPlay is useful in times like this. TourPlay users can design their own missions for participants by using location, geography, and content information. Then, participants clear missions such as visiting specific locations and taking pictures with thee TourPlay app and receive rewards after completing the task.
TourPlay provides several game modes such as standalone game mode, ranking mode, and multiple game mode. Not only the game more, but users can offer rewards and penalties as well. For instance, users can create various type of missions, such as problem-solving type of mission or location-based games".
CEO Lee Seong-oh said, "I always wanted to enjoy my life more, so I started my own business. Now, I wish our service help others who want to find more fun in their life". He added, "In particular, I believe that the real fun of traveling with others comes from the time when you do things with together. Plus, better if we can do actual exercises that were not able to do indoor".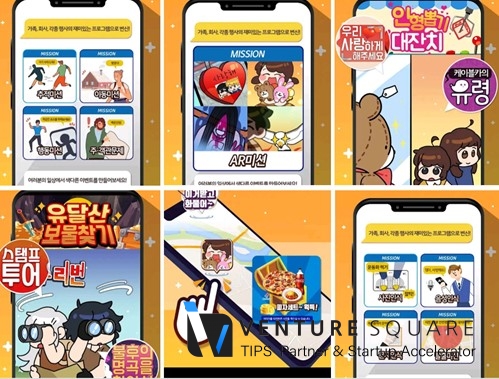 When asked what the difficulty was, he mentioned entering the market targeting general users was tough than he had expected. He mentioned "then, we started to provide festival-related events to Yangpyeong district and found a new opportunity in the B2B market. Starting with Yongmunsan Tourist Complex in Yangpyeong County, we made a partnership with the various provincial organization responsible for hosting local events such as the 'Hampyeong Butterfly Festival' and 'Gurae Sansuyu Festival'. We now also have a connection with business event planning agencies and so on. After all, we are now receiving positive feedbacks from travel-related organizations".
Then I asked how the actual participants responded. Lee said that users who initially have experienced the service through corporate events show a high tendency to try the service with their own family or friends. "We often receive feedback from our customers that our service was the funniest thing they have done during the journey"
TourPlay's early version was called "Find the treasure under your foot". In the initial stage, "Find the treasure under your foot" service only provided event missions, while outsourcing event operations to staff in the event spot. The current version of the service provided under the name of "TourPlay" is an app-based service, offering various mission selection and customization service. It also increased user benefits by adding a purchase and payment function on their app, enabling users to purchase prizes for the mission right away.
Nowadays, 'TourPlay' is expanding its service area as an event-providing platform service for individuals and organizations. In the case of Mokpo Marine Cable Car Service, which is scheduled to be operated starting from the 1st of November, the company has installed kiosks to create and manage events at the event site. Along with the kiosk, gift storage boxes for event participants were prepared as well, so that participants can receive gifts at the event site. Moreover, TourPlay provides an online administrator page so that event designers can organize the events in advance, and execute them accordingly.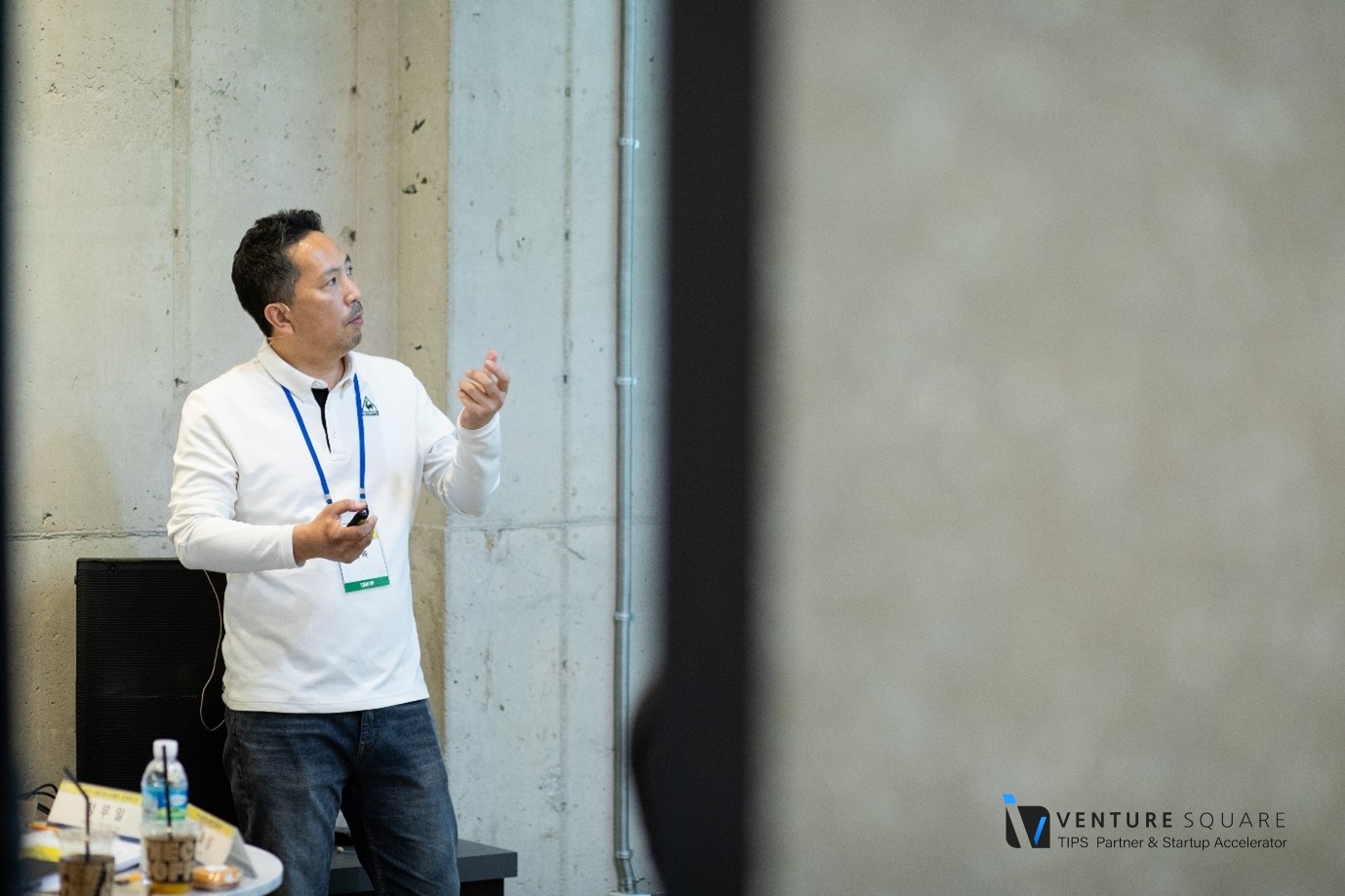 When asked about how to collaborate with the Seoul Tourism Foundation, Lee said "since our HQ office is located in the rural area, ELFE has been often encountered a limitation in terms of marketing ". He also said ELFE and Seoul Tourism Foundation's partnership will allow the company to install kiosks at the major tourist spots in Seoul, which includes Namsan, Gyungbokgung, and Insadong. Lee added that through the location-based service Tour play, Seoul can elaborate its existing tour products while enhancing the tech-savvy, premium image.
Regarding future plans, Lee asked, "Let's say you are searching for a region famous for its precious metals. Imagine what we can do next. What if we create a travel package related to this?"
Meanwhile, ELFE has actively targeted the overseas markets from the beginning. The company has been working on adding language options, and the English version is already being serviced in Vietnam and Laos.