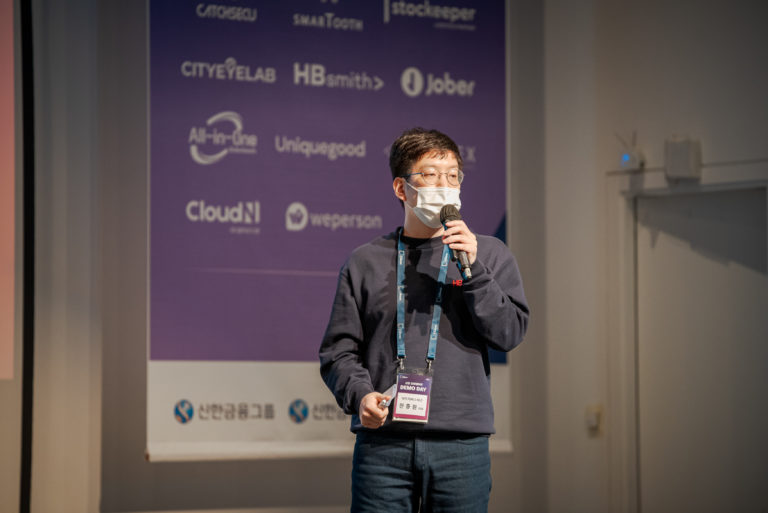 HBsmith (CEO Han Jong-won) took 1st place in the 'Shinhan Square Bridge Seoul' Inc ubationDemo Day for the 7 th generation.
HBsmith was developed to utilize artificial intelligence technology to perform simple repetitive QA tests and solve the difficulties of service control. As SaaS, installation and coding are not required, so it is advantageous as it costs less to install and maintain.
Automated tests are registered based on customer test cases, and all results are provided on a web screen. Customers can find parts that need to be supplemented in the service stage, and can quickly identify and take an action on defects in the service being operated.
The Shinhan Incubation Program is a startup nurturing program that has been held since 2018 at Shinhan Square Bridge Seoul. Shinhan Financial is supporting the growth of sales and investment attraction by offering management analysis and coaching for four months for startups selected in the Shinhan Incubation Program. Monetary prizes are also awarded to outstanding startups.
Jong-won Han, CEO of H-Bsmith, the 7th generation of Shinhan Incubation, said, "Through this program, we were able to find a business breakthrough from a very new perspective. It was a great help to get appropriate advice at a time of rapid expansion. As service functions increase, quality control costs much and requires a lot of time. As a QA test/service control agent serving 24/7, HBsmith solution will help clients achieve efficient quality management through simple and repetitive functional test automation and service control."
In a survey of the participating teams in the incubation program in 2021, the average satisfaction was 9.7 points out of 10. 97% of startups answered that their
work efficiency improved after the program, and all participating teams recommended the program.
A staff from Shinhan Financial Group said, "Through the Shinhan Incubation Program, we are providing practical help so that startups can move to the next stage. In the future, we will do our best to help startups achieve various results such as scale-up and investment attraction through 'Shinhan Square Bridge'."