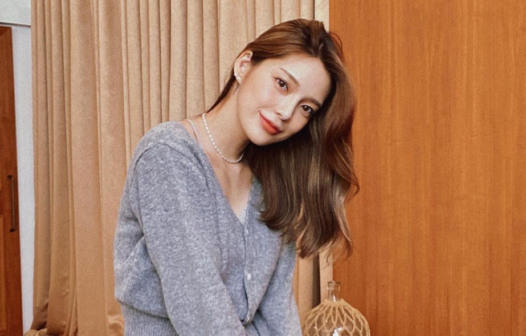 Ga-Bin Jo (Sojin), a former member of the famous idol group Nine Muses, is the first in the entertainment industry to start working as a virtual influencer at Neo ENTDX Co., Ltd. (CEO Taek-Jun Kwon), a virtual influencer production company.
Neo ENTDX announced that it has signed a contract, 'Neo ENTDX AI Virtual Influencer Frontier No. 1'. with Ga-Bin Jo. In the future, Ga-Bin Jo plans to engage in various activities as a virtual influencer, such as an advertisement model, broadcast MC, drama and movie appearance, idol singer, and live commerce.
Ga-Bin Jo has been active in various activities including broadcasting after she finished the group activities of Nine Muses, a KPOP girl group that was famous as a model-like idol group. In addition, she has been constantly communicating with fans as an influencer by showing beauty, fashion, and daily content through Instagram and YouTube channels.
Taek-Jun Kwon, CEO of Neo ENTDX, said, "I am very honored to have Ga-bin Jo as a member of Neo ENTDX AI Virtual Influencer Frontier No. 1. She is an all-around entertainer who can be influential in various fields and work as a virtual actor, MC, model, singer, etc. Following Ga-bin Jo, we plan to recruit the rest of AI Virtual Influencer Frontier No. 1 in the first half of this year and the No. 2 in the second half to take on challenges and create everything imaginable with the best talents."
CEO Kwon added, "Ga-bin Jo and other frontiers who are in the process of joining our company will turn into wonderful virtual influencers and present new and surprising projects, so we kindly invite you to watch us and keep paying attention to our activities."