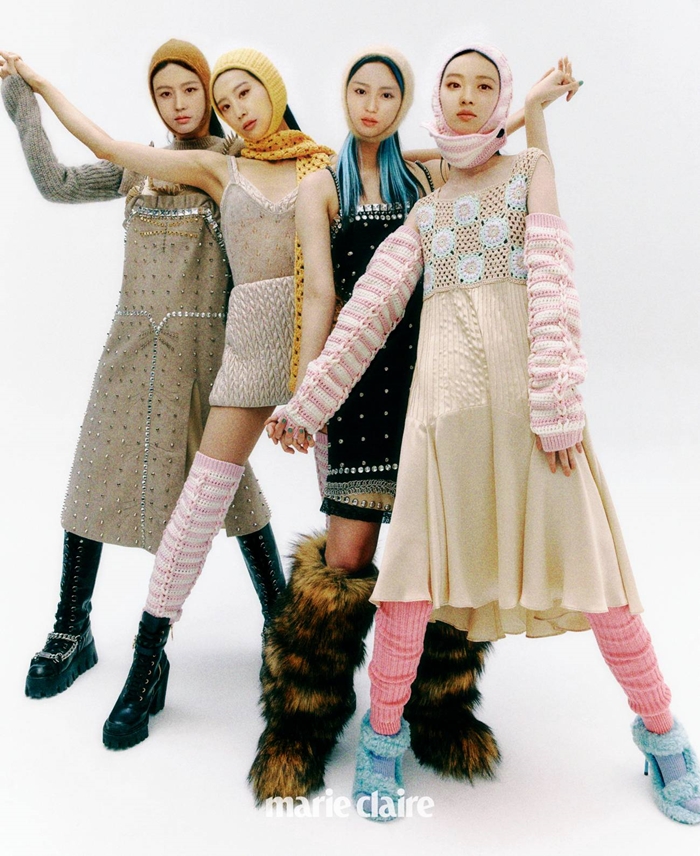 The 11 members of K-pop virtual human idol 'ETERNITY' conducted a photo shoot for the December issue of 'Marie claire,' the fashion magazine, and Marie Claire released pictures.
It was a fashion pictorial project that connects the virtual world and the real world. With Marie Claire's unique fashion sensitivity, the project was based on the imagination that if the members of Eternity were to come to the real world from virtual reality, what they would look like and what clothes they would wear.
In the published pictorial, Eternity exuded the charm of 11 people and 11 colors with high fashion style and mysterious charm. As a global trend that is receiving attention from foreign media, Eternity matched beautifully with luxury brands such as Miu Miu, Valentino, Bottega Veneta, Prada, and Fendi, boasting an overwhelming charisma.
Marie Claire started this project by imagining what kind of clothes, food, and life a virtual idol who is receiving a lot of attention from generation z these days would wear in the real world. The intention was to meet the needs of Generation Z, who are passionate about virtual influencers and idols, and to embody the idol that the current generation wants to imitate the most.
More pictures of the virtual idol 'Eternity' are available in the December issue of Marie Claire and the website.
Eternity is a virtual idol group created with 'Deep Real AI', a live-action virtual person creation technology of Pulse Nine, an AI graphic company. The members not only have beautiful looks but also have a worldview that is intriguing, giving them a new charm. The girl's band has released music and music videos such as 'I'm real' and 'No filter' and is engaged in various activities including being influencers. Recently, Eternity has been praised as "a new medium for K-pop" by foreign media and has been receiving a lot of requests to cooperate from various fields.