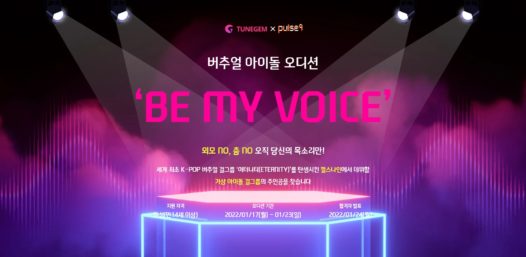 Pulse 9 (CEO Ji-eun Park) announced that they will hold a vocal audition for their 3rd single album with TUNEGEM, a K-pop vocal analysis app. Pulse 9 is also where ETERNITY, a virtual idol created with deep real AI technology, belongs to.
This audition, which will be held for a week from the 17th to the 23rd, is to select the voice of the virtual idol 'Eternity'. Appearance, dancing, etc. don't matter at all, only voice and vocal skills count. If you participate in an audition through TuneGem, experienced vocal coaches such as YG and SM Entertainment, TUNEGEM partners, will analyze and evaluate the participant's vocals. The finalists will enjoy a chance to become the vocalists of Eternity's 3rd single album, opening up an opportunity for K-pop fans around the world to realize their dream of debuting as virtual idols.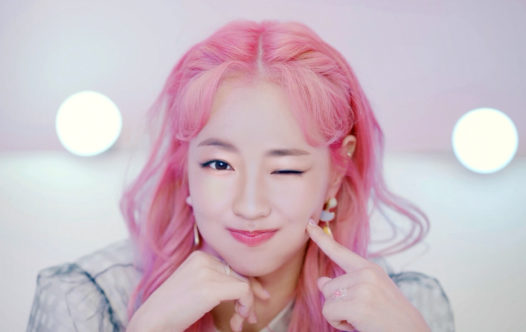 TUNEGEM is equipped with a unique voice analysis system that allows you to receive a customized vocal analysis and evaluation from professional vocal trainers. In particular, the company is gaining interest from people as the know-how of the 'Sand Factory' academy, which is considered to be a renowned institution that fosters singers in Korea, has been the basis for the
The virtual idol 'Eternity' is the first K-pop virtual girl group created by Pulse 9's virtual character automation service, DEEP REAL AI. In March of last year, the songs titled 'I'm real' and 'No filter' were released in August and the music videos are gaining popularity, recording 900,000 and 2.2 million YouTube views, respectively.
As soon as Eternity debuted, the team received favorable reviews from foreign media as 'K-pop's new medium for the Korean Wave'. Recently, Eternity created a fanbase on SNS. Members have been actively communicating with fans, attracting interest from K-pop fans at home and abroad.