"Car-free travel, a day trip travel, trip to hidden place or traveling with mom.
We all are travelers in our own ways, meaning there are different types of travel.
In this sense, diverse kinds of needs and expectations rise, and one of the needs that we have witnessed is that there are customers who want to spend their time solely on traveling, rather than paying attention to driving or searching where to go next.
This is where the LOYQU the tour taxi service platform was born"
Tour taxi. Tour taxi is a familiar term for millennials, as tour taxis were easily detected in front of major tourist terminals. Many `of the customers of tour taxi were seniors, who visited the place with the errand of their children. It is not surprising, as Koreans tend to send their parents on a vacation to show them how much they care about them. It has been invisible for some time, and in recent years, it gained attention again thanks to the rise of the domestic travel market. LOYQU, the tour taxi platform and Choi Go-ya, the CEO of LOYQU sit at the heart of the tour taxi trend.
There is a common stereotype that travel taxis are mostly international taxis for foreigners. However, Choi said many customers are actually Koreans. More precisely, she described "Koreans who do not have a driver's license or planning driving-free travel or who needs travel guide and transportation at the same" as LOYQU's customer profile. Choi also added that tour taxi ensures safety and quality of service, as most of them are currently operated and managed by local governments.
Then, what makes LOYQU's service different from its traditional taxi tour? In the case of traditional taxi tours, the company allocates the driver after customer books the journey. Since the company is the one allocating the car and driver, it is hard for customers to find out the vehicle and driver information before the trip. Moreover, travel route and stopovers varied according to driver, as the driver is the one who decide the travel route. Wrong car, wrong driver, wrong destinations. These all together could make travel into a nightmare.
On the other hand, LOYQU shows the opposite approach with the traditional one. First, users can choose the time when they want to meet the driver. Secondly, they can plan their own route and third, users can freely check the vehicle type, condition and drivers based on other users' reviews.  Based on these strengths, LOYQU has been successfully operating services in 17 cities in Korea, including Jeju and Busan.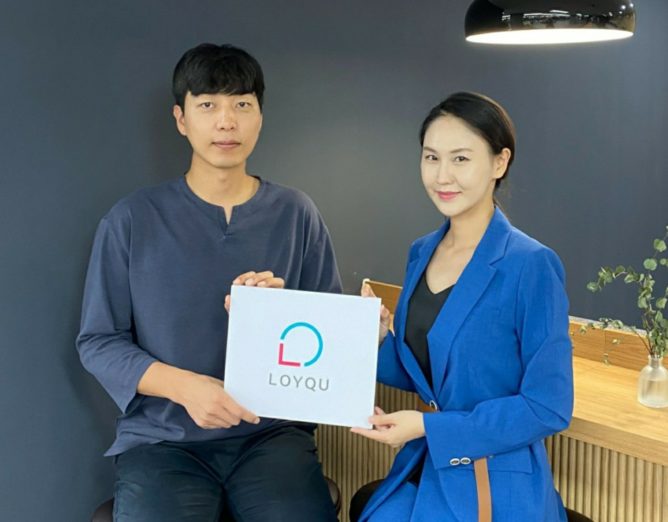 Through the collaboration with the Seoul Tourism Foundation, LOYQU aims to promote taxi tours in Seoul, targeting an increased number of domestic travelers who travel to Seoul from provincial areas. "This will be positive for the taxi industry in whole, which has been struggling since the COVID-19 issue" crisis, Choi said. LOYQU has been also actively preparing multilingual support for foreigners traveling to Seoul and Korea. It already offers a total of 11 language services, including English, Japanese and Chinese, and is also preparing for other language applications as well.
LOYQU's goal is to be the next global platform that represents taxi tour. "Seoul is an attractive city for me and LOYQU of course. Seoul is rich in tourism resources and has excellent access to foreigners, so it can maximize the advantages of taxi tours," said Choi.