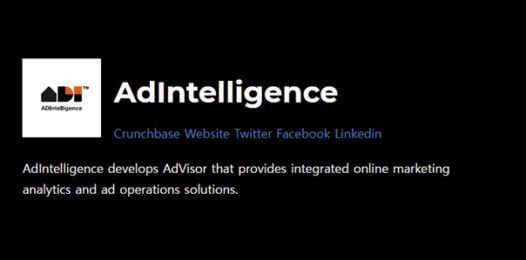 AD-I Co., Ltd., an ad-tech company that develops data analysis and advertisement automation solution 'Advisor', was selected as one of the 'Korea's Top 101 Companies & Startups' announced at 'BestStartup.Asia' in the UK in three categories: Marketing, Analytics, and Advertising.
'BestStartup.Asia' is an artificial intelligence startup media owned and operated by London-based Fupping Media to showcase innovative companies across Asia.
Fupping Media selected 101 companies that demonstrated outstanding performance in each sector in consideration of various aspects such as innovation, growth, business management, and social influence. Along with AD-I, companies such as Kakao, Wemekeprice, and Innocean were also selected.
AD-I made these achievements by using the self-developed data analysis and online advertisement automation solution 'Advisor.' Also as a Facebook business partner, Facebook gave the company 'Performance Hero' award for the second year in a row.
In addition, AD-I received SS grade, which is the highest grade, by the Ministry of Employment and Labor not only in the business category but also in organizational culture. The company was recognized as an excellent work innovation company along with NHN Co., Ltd. and the White Communication Co., Ltd.