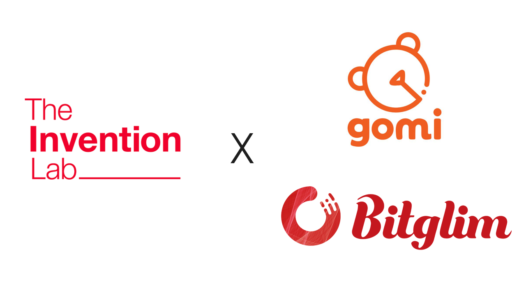 The Invention Lab, an early start-up investment institution, announced that it had completed a series B follow-on investment in Gomi Corporation (CEO Jang Geon-young). Gomi Corporation is operating in the form of a store mall by signing contracts exclusively for Korean CPG (Consumer Product Goods) products in Vietnam, Thailand, etc.
Gomi Corporation completed the series A investment in the first half of 2021, and the series B investment (13 billion KRW) is currently in the completion stage. The Invention Lab preemptively executed a Series B investment of 3 billion KRW with a venture fund managed by Traum Asset Management. (Traum Asset Management Venture Fund invested 2 billion KRW; The Invention Lab Vietnam Growth Startup Investment Association invested 1 billion KRW).
Previously, The Invention Lab led the seed investment by discovering Gomi Corporation when it first started its business in 2019. The reason behind The Invention Lab's series B follow-on investment was that Gomi Corporation was highly evaluated for its rapid growth, surpassing 16 billion KRW in sales as of the end of 2021. The Invention Lab said that through this follow-up investment, it will continue to contribute to expanding the market in Vietnam.
In addition, The Invention Lab completed a follow-up seed investment in Bitglim (CEO Jin-hyung Park), which exclusively owns digital art IP through direct contracts with the largest number of domestic and foreign painters/photographers in Korea.
Bitglim has signed an exclusive direct contract for digital art conversion and sales with 520 domestic and foreign painters/photographers and has secured more than 15,000 works. Currently, Bitglim is providing its own digital art service in the form of streaming through a TV display targeting over 70 commercial offices and buildings and is expected to expand to more than 300 places within this year. In addition, empirical tests for white label services of set-top boxes and TVs are in progress under a joint agreement with mobile carriers and home appliance companies.
Jinyoung Kim, CEO of The Invention Lab, emphasized what he would take as a point of differentiation. "When the companies that received early seed-investment show a clear sign of growth, The Invention Lab will continue to support financing through follow-up investments and jointly invest with other competent institutional investors. We strive to be an accelerator that works together with early startups until they are fully established in the market."