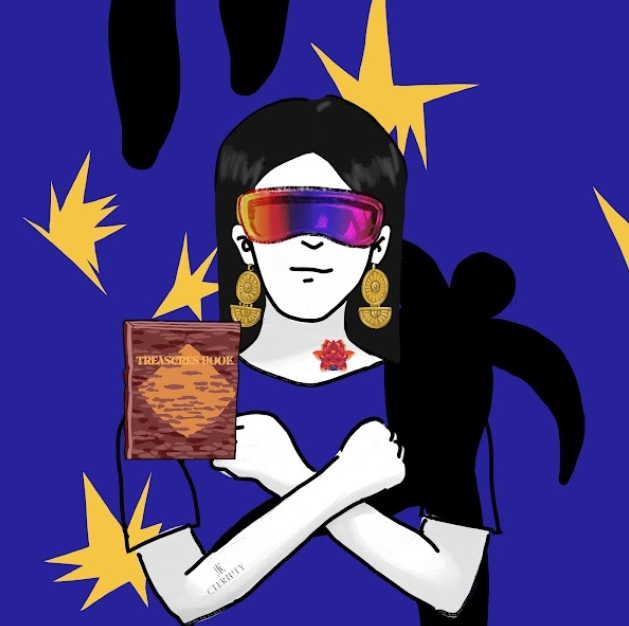 The NFT work presented as a collaboration between Pulse Nine's virtual idol Eternity and Treasures Club's NFT project recorded the highest price in Treasure Club. Pulse Nine (CEO Ji-eun Park) is a company specializing in AI graphics.
The project was planned to provide a different kind of pleasure by combining the worldview of the virtual idol Eternity and the artistry of Treasures Club. Eternity member Oh Sarang participated and among the 16,384 NFT works released by Treasures Club, the NFT work in which Oh Sarang participated received immediate attention upon the release. The work was sold at about 20 million won (10,000 clay), recording the highest selling price.
Treasures Club is the first collectible art NFT based on the Kakao cryptocurrency 'Klaytn'. Starting with the pre-sale on the 12th, 16,384 NFT works that have values as artworks and investments were unveiled on Opensea.io, the largest global NFT trading platform. According to the Treasures Club, 7,000 NFTs were sold in about 3 minutes in the first and second pre-sales, and in the main sale held on the 18th, about 9,000 NFTs were sold in 30 minutes, which meant all of the prepared works were sold out.
Virtual idol Eternity is the first K-pop virtual girl group created by Pulse Nine's artificial intelligence technology 'Deep real'. The music and music videos of 'I'm real' and 'No filter' were released in March and August, respectively, and they attracted great interest from K-pop fans at home and abroad. 'No Filter' obtained more than 1.8 million YouTube views, and foreign media expressed their surprise, saying, "Eternity, a K-pop virtual idol, has pioneered new Hallyu culture contents."
A source close to Pulse Nine said, "This collaboration is a new concept of NFT creation, which derived from Eternity's desire to pursue diversity in K-pop. Such an innovative concept seems to have been appealing which helped to achieve the highest selling price ever. Please continue to look forward to Eternity's various activities in the future."
The popularity of NFT artworks is on the rise. Experts have predicted that the trend of buying acorns and items to decorate one's own space during the Cyworld era will expand to a trend where people collect NFT artworks in the metaverse world.