Taiwan Startup Stadium (TSS), one of the leading startup ecosystem builders in Taipei, is headed to their 4th overseas conference this year — next stop is Korea for NextRise Seoul 2019 on July 23-24 by Korea International Trade Association (KITA, one of the main organisers of this event).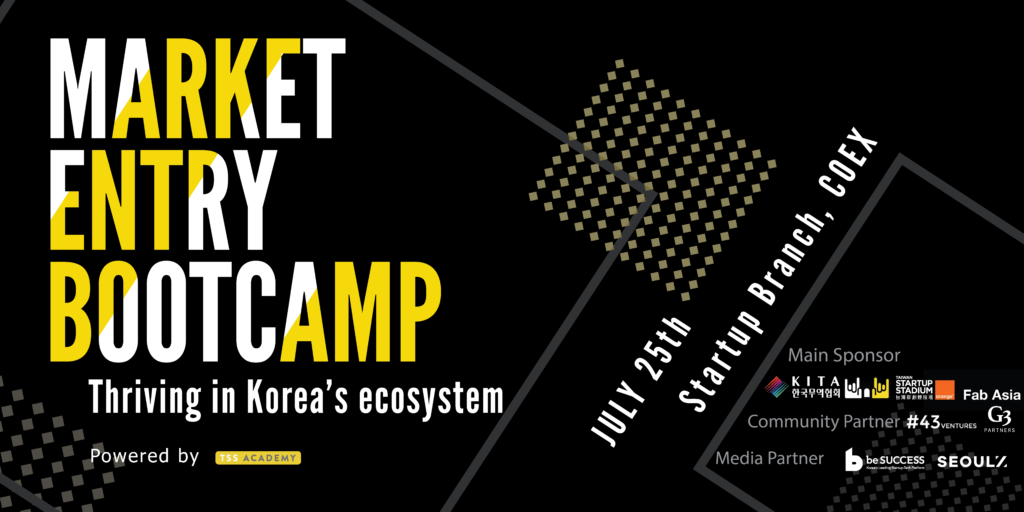 Invited by KITA to represent Taiwan in this global conference with over 5000 expected attendees and big-name speakers representing companies like 500 Startups, BMW, Go-Jek, and Plug & Play, TSS is proud to have their very own CEO, Leroy Yau, give insights regarding the state and trends of the Taiwan startup ecosystem.
In addition, Taiwan Startup Stadium will be bringing 4 of their startup members to exhibit and showcase some cool Taiwan tech at NextRise. These startups are a part of TSS' ongoing #TaiwanRocks Tour, an overseas roadshow exhibiting Taiwan's top startups at the hottest global tech conferences (previous trips this year include Collision in Toronto, Techsauce Global Summit in Bangkok, and RISE in Hong Kong).
Immediately following the conference, TSS is organizing a free bootcamp on Thursday, July 25th at COEX for international startups exploring entering the Korean market – Market Entry Bootcamp: Thriving in Korea's Ecosystem. With KITA and Orange Fab Asia as their main sponsors, the bootcamp offers a deep-dive into the Korean startup ecosystem with access to learn from local Korean VCs, Accelerators, and Government Agencies as well as opportunities to network and meet other key players and Media.
TSS, on a mission to empower and propel the most innovative startups onto the global stage, has hosted flagship Bootcamps and events in Taiwan, Thailand, Japan, HK and the US. With their network of ecosystem players, leading stakeholders and customised programs throughout the globe, they are now coming to connect and rock the Korean startup ecosystem to demonstrate how #AsiaRocks!
Interested in joining this free bootcamp? Check out their event page for more information regarding the bootcamp topics and confirmed speakers! Spots are limited.